Affording a Car Quick Facts
Some car models are in greater supply and more affordable than others
Although new and used car prices are high, you can create affordability
Right now, some new vehicles may be more affordable than used cars
Paying bi-weekly will save you money
Today's car-sales market is a mixed bag of not-great and not-so-good news. What should be happening doesn't seem to be happening — at least not yet. New car prices remain stubbornly high even in the face of increasing interest rates. Used car prices are finally on a downward trend; however, that's not great news for buyers with a trade-in. The situation leaves many car-industry analysts scratching their heads.
As consumers, one of the questions we seek guidance on is, can you afford to buy a car right now? Our answer is yes, with a few conditions. Let's dig a little deeper and see if we can ease some of the uncertainty.
What's Happening with Car Prices Right Now?
We will need to start with current pricing trends to get a handle on your ability to afford a car right now.
What Is the Average Price for a New Car?
According to data from Cox Automotive, the parent of Kelley Blue Book, the average price a buyer paid for a new car in October 2022 was a whopping $48,281. That's almost as much as the all-time high reached in August. Sadly, clogs in the supply chain and the shortage of microchips and other critical parts continue to cripple production.
Simple economics tells us that until supply exceeds demand, prices will remain elevated. Carmakers continue producing vehicles. However, the pace is much slower than before the COVID-19 pandemic.
Unfinished cars and trucks are sitting in lots waiting for parts. According to a recent report from Ford, it has as many as 45,000 vehicles sitting in factory storage lots awaiting hard-to-get components. When the missing parts arrive, Ford will ship those vehicles to dealers. "When" is the operative word.
What Is the Average Price for a Used Car?
According to Cox Automotive data, the average used car transaction price in October 2022 was $27,564. Although prices are still higher than a year ago, this average sales price is just 2% higher than in October 2021. As a matter of fact, used car wholesale prices — what dealers pay at auction — have been sliding downward for most of 2022.
More good news for used car shoppers is that used car inventories are nearly back to pre-pandemic levels. More supply will eventually translate into lower retail prices.
Where Are Car Prices Going?
The odds are new car prices will remain high, at least in the short term. To date, the increasing interest rates haven't had much effect on forcing down transaction prices. Moreover, remember that the part and chip shortage remains, and supply-chain disruptions persist.
Yes, used car inventories are getting back to normal. However, many of the used cars and trucks on dealer lots fetched a very high price at auction and as trade-ins. Consequently, the retail prices still reflect the high wholesale cost of those vehicles. Used car prices are inching downward, but not at the pace we would typically see.
RELATED ARTICLE: Is Now the Time to Buy, Sell, or Trade-in a Car?
How Do Car Loan Interest Rates Impact Purchase Price?
Every car loan has some moving parts that, when added together, define how good a deal you scored on your vehicle purchase. The transaction price is the final cost of the vehicle after the down payment, trade-in, fees, taxes, and so forth. It also reflects your success in negotiating down the manufacturer's suggested retail price (MSRP).
Whether new or used vehicles, negotiating a better price from dealers today is much more challenging than before the COVID-19 pandemic. Generally, the inventory shortage in the new car market still has a stranglehold on prices, keeping them at MSRP or higher for most models.
Although used car inventories are well on their way to recovery and wholesale prices have been trending down, there isn't much wiggle room in used car prices, either. Here you can blame panicked dealers that, in many cases, paid too much for inventory at auction. Therefore, they must try to hold the line on retail pricing to recover their investment.
What do stubbornly high prices have to do with interest rates? For consumers, finding the lowest interest rate possible is more important than ever when striving for affordability.
How Do Interest Rates Impact Vehicle Cost?
Tip: Interest rates on used car loans will almost always be higher than on new car loans.
Using the car payment calculator from our sister company Autotrader, let's make a quick comparison to see how the interest rate (the cost of the borrowed money) can impact a car's affordability. One fact to keep in mind is your credit score, credit history, and job history all impact the lowest interest rate for which you qualify.
New Car Interest Rate
According to Bankrate, the current average interest rate on a 48-month new car loan is 6.04%. Let's say you want to finance $30,000 for 48 months at the average rate. That works out to $705 per month for a total of $33,845 paid over the life of the loan. In other words, you will pay a total of $3,845 in interest over 48 months. Financing that same amount for 48 months at 4.9% works out to $690 per month and $33,097 over the 48-month life of the loan. Shaving just 1% from the interest will save $15 per month and almost $750 over the life of the loan.
Used Car Interest Rate
Using Bankrate figures, the average interest rate on a 36-month used car loan is 6.36%. Let's work that out to see the payments for financing $20,000. The monthly payment would be $473 per month with a total payback amount of $22,704 or $2,704 in interest over the life of the loan. Doing the same math with an interest rate of 5.36% interest works out to monthly payments of $464 and total payback of $22,265. Dropping 1% from the interest rate saves $9 per month and $439 over 36 months.
Low APR Car Loans Are Out There
No-interest loans right now are few and far between, but digging for the best financing deal is one sure way to make car buying more affordable. Allyson Harwood is a senior editor for Kelley Blue Book. Here's her take on the current financing environment.
"There are plenty of great deals out there this month, many of which are good through the end of the year. We've spotted $0-down lease deals with low monthly payments on small and midsize SUVs. Furthermore, there are several great deals with a low APR. And, if you are looking for a truck, some manufacturers have offers of low APR financing plus cash back."
How Much Car Can I Afford?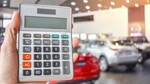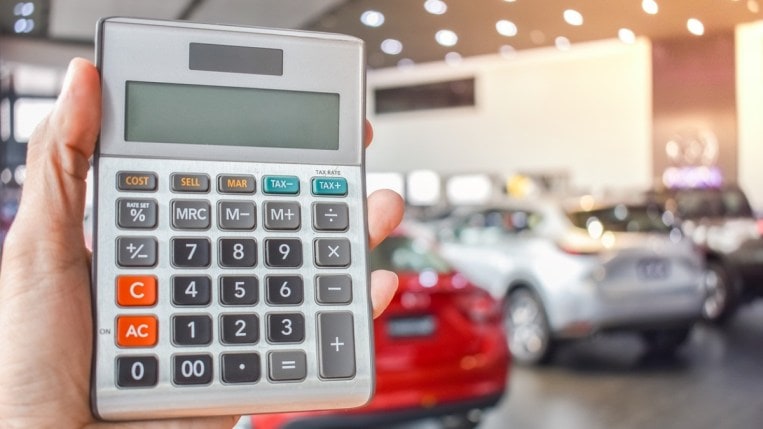 Pinpointing the exact car transaction price you can afford isn't an easy process. On the contrary, it is a tiresome and sometimes painful experience. Determining how much car you can afford requires being honest about income and truthful about your spending. This little ride around the block on the reality bus isn't pleasant for many of us. However, potential car buyers must do it. At least we have the Autotrader Car Affordability Calculator to help with some of the math.
How to Make a Monthly Budget
Making a monthly budget requires figuring out how much you spend each month. Here are some of the expenses you should include:
Mortgage or rent
Utilities (electric service, gas service, and so forth)
Telephone (this is all costs related to any landlines, smartphones, and internet broadband costs)
Insurance (home, renter, cars, life, medical, and any other insurance not deducted from your paycheck)
Loan and credit card payments
Groceries
Entertainment (meals out, movies, cable or streaming services, and so on)
You will need to establish your net income and create a list of your monthly expenses. That is, whatever you bring home after taxes and any deductions for retirement, company-sponsored insurance, and so forth. Subtracting your itemized expenses from the net take-home pay is the amount left for automobile and miscellaneous expenses. Remember, you will always have extra expenses over and above your regular itemized obligations. Never overextend your budget for a car.
Once you have determined what amount you can realistically put toward a car payment after calculating the cost of fuel and monthly upkeep, you will know the monthly car payment you can afford. Plug that and the other requested information into the Autotrader Car Affordability Calculator to see the transaction price you can afford.
How To Afford a Car in This Economy
There is no real secret to affording a car in the current economy. Essentially, you must be willing to do the research and exercise patience.
"It might take a little work to find the specific model and trim level you are looking for without a dealer markup," Harwood said. "Therefore, don't be afraid to talk to more than one dealership to find what you are looking for. And, don't be afraid to walk away if you don't like the offer a dealer puts in front of you."
We also suggest you check out Kelley Blue Book's 10 Best Deals for this month. It will at least provide an idea of what's available.
Thinking Outside the Box To Create an Affordable Car Loan
Getting a little creative can also go a long way in discovering an affordable path to getting a car. Here are a few ideas:
Settle for a model that's not in short supply: You may need to compromise your wants for your needs. If you have your heart set on a Subaru, Kia, Honda, or some other tough-to-get brand or model, you might consider setting your sights on something more available. Buick, Jeep, and Ram, among others, have healthy inventories of vehicles. Not only will dealers have a better selection, but they will probably be more willing to wheel and deal. They are also more likely to be offering incentives on some models.
Check out 2022 models: Sure, you want a new 2023 model. But you may be able to find a new 2022 version of the model you want for thousands less. Again, some solid financing and leasing deals may be available on 2022 models.
Shine up that trade-in: Jonathan

"JB"

Bradley, currently the internet manager and formerly the finance manager of Ed Voyles Kia in Chamblee, Georgia, says you can make up most of your lost ground on (dealer) market adjustments by trading in a car.

"

It's a big variable,

"

he said.

"

There's not a whole lot you can do about interest rates, but you can make up most of your lost ground.

"

Buy new: Even if you've been considering a used car, consider a new one. The interest rates for new are at least a little lower, and, right now, dollar-for-dollar new cars are a better deal.
Larger down payment: The more money you put down on a loan, the lower the monthly payments and the less interest you will pay. However, Bradley says it's a tradeoff.

"

Every $1,000 (down) saves you $17,

"

he said.

"

You need to ask yourself if it's worth it?

"

That money may do you more good in your savings account if you need a cushion as the economy worsens.
Take out a line of credit: If you own a home, a home equity line of credit (HELOC) is another option to consider.

"

With a line of credit,

"

Bradley said,

"

you get a better tax benefit, plus you get to use that money to your advantage.

"

Moreover, you can tailor the terms of that line of credit to fit your budget. We recommend you talk to your financial planner or tax advisor before taking this route. A HELOC uses your home as collateral for the loan, and buying a new car might not be worth the risk of losing your home.
Make more payments: An idea hatched from the mortgage industry, pay your loan every two weeks rather than once a month. In other words, if your monthly payment is $700 per month, pay $350 every two weeks. It's like paying an extra month's payment each year. The car loan is paid quicker; consequently, you save on interest.
Read Related Articles:
link